We offer both fixed and removal options – Fastbraces® and Invisalign. Come in for your free consultation TODAY!
Fastbraces®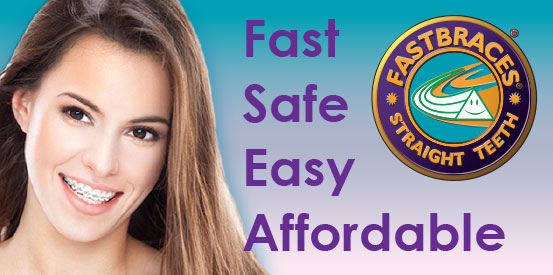 What is Fastbraces®? Fastbraces® is the revolutionary system of fast, safe, easy and affordable braces that is changing the field of orthodontics. It is a complete, non-extraction system for most cases, which provides patients with outstanding results.
Fastbraces® Highlights
FAST – treatment time that is measured in months instead of years!
SAFE – Tested by leading Universities in the U.S.A, Europe, and South America
QUALITY – The original, certified by the Inventor and made in the U.S.A
SIMPLE – Almost always Non-Extraction treatment
CLEAR – aesthetic ceramic brackets available with a tooth coloured wire
Fast, Safe, Easy and Affordable.
ASK US TODAY HOW WE CAN STRAIGHTEN YOUR TEETH IN MONTHS INSTEAD OF YEARS!
Fastbraces® are safe and effective for teenagers and adults. During your consultation, the doctor will discuss your options with you and determine if you are a good candidate for Fastbraces®
Fastbraces® comes with a clear option! Fastbraces® Clear™ ceramic brackets are also available and offer the same technology advantages of moving teeth as the Fastbraces® metal brackets.
To discuss your treatment options, call our office today to schedule a consultation!
Fixed Metal Braces From $5000
Invisalign
Invisible, removable, and comfortable aligners will give you the beautiful straight teeth you've always wanted. And best of all, no one can tell you're wearing them. Invisalign is great for adults and teenagers.
Invisalign aligners deliver a teeth straightening treatment that works for your comfort and lifestyle. They are produced from clear plastic material and applied based on the structure of your teeth. They fit perfectly with your natural tooth structure so you can experience an effective straightening result. Invisalign aligners work by exerting gradual pressure on your teeth and achieving the optimal position and alignment.
If you are looking for the premier teeth straightening experience, Invisalign is a standout choice. Get optimal alignment and bite with Simply Dental.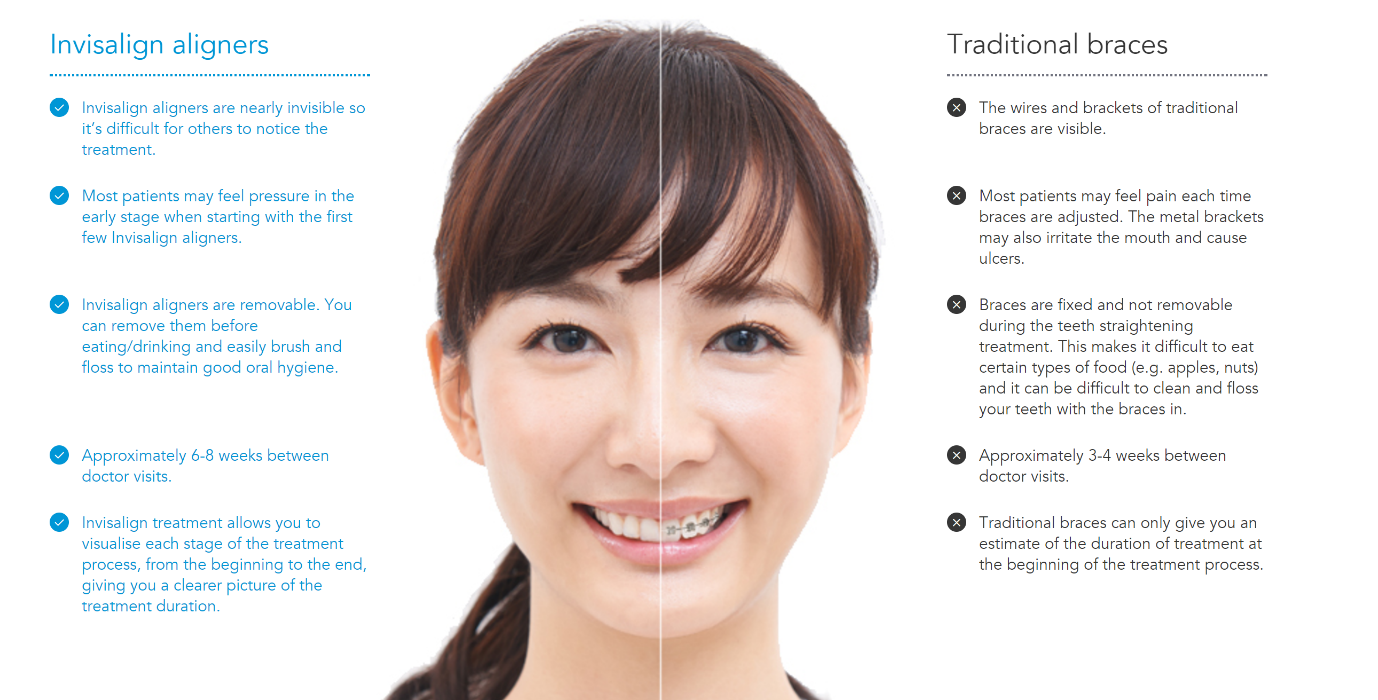 For more information contact us or click on the link https://www.invisalign.co.nz/
We can provide a referral to an Orthodontist for more complex cases.